R2A-Agar (R2A)
| | |
| --- | --- |
| Abbreviazione: | R2A |
| Numero articolo: | 40-1297 |
| Scheda: | Petri dish, 90mm |
| Colore: | Clear. whitish colored. |
| Condizioni di stoccaggio prodotti: | Dry, closed at 4-10°C |
| Data di scadenza: | 6 Months |
| Valore pH: | 7.2 ± 0.2 at 25°C |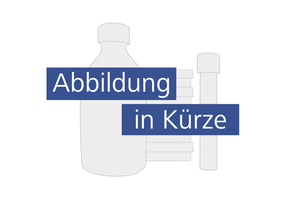 For testing water for injections.
in g per 1l Medium
Yeast extract
0.5
Casein hydrolyzate
0.5
Proteose-Peptone
0.5
Dextrose
0.5
Starch
0.5
Dipotassium
0.3
Magnesium sulfate
0.024
Sodium pyruvate
0.3
Agar
15
*Adjusted as required to meet performance standards
The microbial performance test is carried out in conformity with the requirements of the Pharm. Eur. (Microbiological testing of non-sterile products according to Chapter 2.6.13).

Produktivität
Incubation conditions: 2 - 3 days at 30 - 35°C; Inoculation concentration: 10 – 100 CFU
Organism
Test strain
Specification
Colony morphology
Pseudomonas aeruginosa
ATCC 9027 / WDCM 00026
50 - 200%
whitish to greenish colonies
Bacillus subtilis
ATCC 6633 / WDCM 00003
50 - 200%
Whitish colonies
Mikrobielle Kontamination
Incubation conditions: 5 – 7 days at 20 – 25 °C and 5 – 7 days 30 – 35 °C
Specification
No microbial contamination