Sartorius Microsart e.motion MF; 13006Z-50----SCM (SAR-50-S)
Sartorius Nr. 13006Z-50-SCM; 100 Pieces per Pack
| | |
| --- | --- |
| Abbreviazione: | SAR-50-S |
| Numero articolo: | 95-1212 |
| Scheda: | 50 mm, Dispenser Ready |
| Colore: | black with grid |
| Condizioni di stoccaggio prodotti: | Dry, in closed bag, lightproof at 15-25°C |
| Data di scadenza: | 2 years |
| Valore pH: | n/a |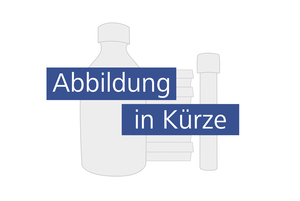 This Membrane Filter is suitable for use in the Microsart® e.motion Filter-Dispenser and are aseptically-sealed in a specially designed individual sterile package without protective paper. The special folding of the individual packages secures the position of the Membrane Filter in the application. The Membrane Filters can also be used in conjunction with Sartorius Stedim Biotech Nutrient Pad.
Cellulose Nitrate (CN; Cellulose Mixed Ester)
The package includes a combination certificate, according to DIN EN ISO 11133:2014 Part. 7.3 i.V.m. ISO 7704 for the Membrane Filter/Nutrient Medium combination for all related Xebios-culture media batches. The delivery and archiving via the Xebios app.